10% off sale
Store-wide

Free shipping
Australia Only

Secure Site
SSL Certificate, keeps your details safe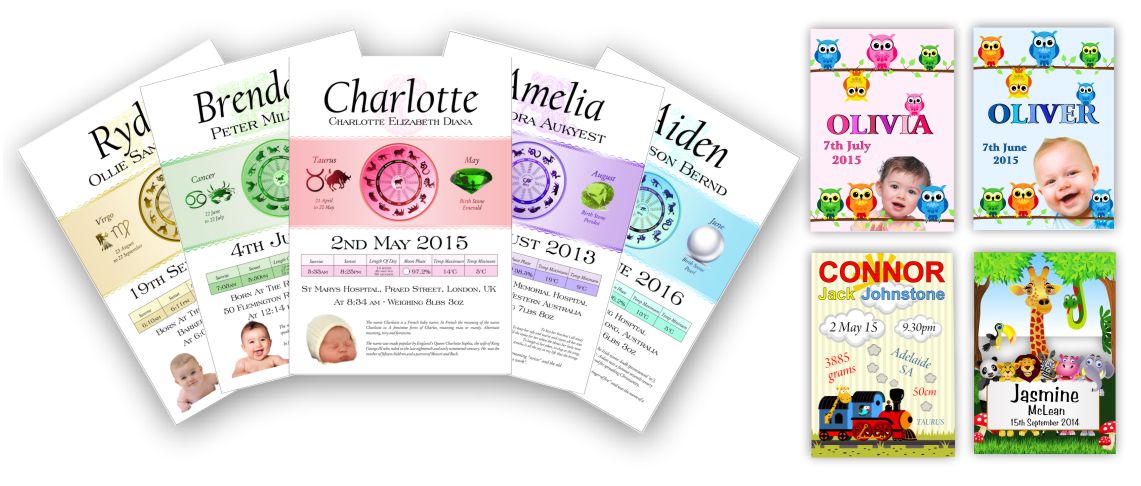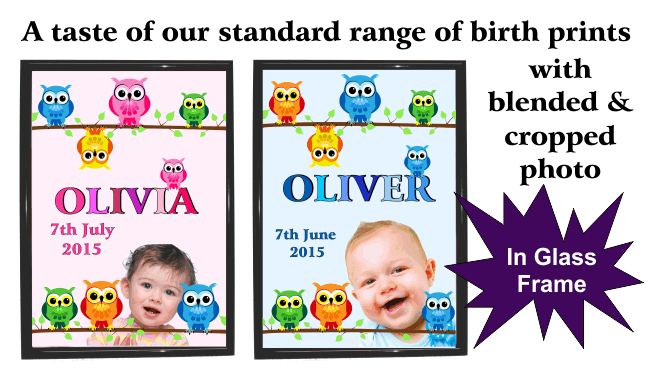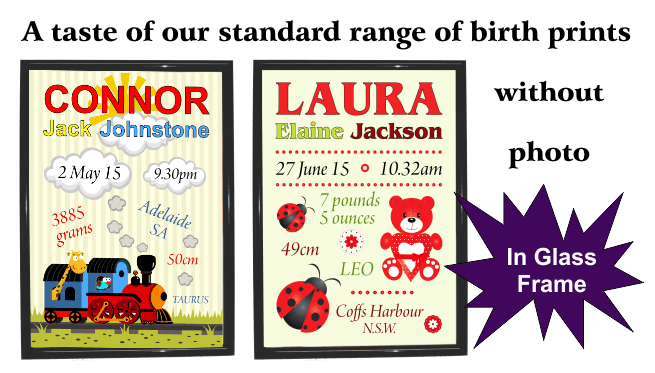 These beautiful birth prints will look stunning, wherever you decide to place them, they make a great alternative to a plain photo, giving relevant details of the child's birth details, with cute themes to choose from.
We have a few designs, with a range of bugs, hoot owls, butterflies, ladybugs, trains or cars, flowers & are building our range from week to week. Please let us know if you are after something special & we will see what we can do.
Available as a plain print or in a glass frame or even as a hanger in our waterproof fabric range.

We will personalise them with details like Name, Date Of Birth, Height At Birth, Length At Birth & Weight At Birth. Or we will omit any details you do not desire & will redesign the birth print so it looks nicely balanced.
Click here to see a detailed look at our range of birth prints.
Your Cart

Shopping cart
Your Account

Login Status
Not logged in